The story revolves around girl named Kyoko Mogami who went with her childhood friend, Sho Fuwa, to Tokyo in order to pursue his dream of becoming an idol. Kyoko supported Sho by working three jobs at once every day. It all stopped until fate made it's own way when Kyoko overheard Sho saying that he only took her to Tokyo with him to use her as a maid. Furious, Kyoko joins LME, the agency where Ren Tsuruga (who is Sho's rival and the number one actor in Japan) works, in hopes of achieving her goal on getting revenge on Sho. Along the way, she learns to discover herself, encounter different people and situations she never expected to be in.




ACT.243 - Undead Monster

Kyoko has been dismissed from the second Momiji audition but she refuses to give up until she has shown her Momiji to the judges, so she bursts in after Kimiko concludes her audition. The judges are impressed by her resolve and their interest is renewed after looking at her resume. Producer Kuresaki says something into the microphone that lights Kyoko's face up with challenge and determination. What did he say or ask Kyoko to do? Will Kyoko have one more shot to secure the role of Momiji?

Read the whole chapter summary...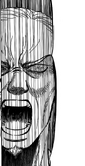 Kotetsu Uesugi is a legendary actor famed for his martial arts. He is the head of a family that has been in showbiz for three generations. It is well-known that Kotetsu dotes on his grandson, Hiou.

Most of the time Kotetsu teaches at his personal Stage Combat School, but he goes to the training grounds from time to time if there is a collaboration request. He teaches historical etiquette and also works as a sword combat choreographer for films. He is quite a strict person regarding traditional etiquette and discipline. He doesn't think much of Kyoko at first, however he is impressed by her...
Read more...

Follow and Like us on Facebook, Twitter and Tumblr!


Localized Versions of the Skip Beat! Wiki


How long have you been a Skip Beat! fan for?
Click here to see the previous poll results.

These are the events to be looked out for during Winter 2016-2017.


Dec 20 - Japanese release of ACT.243
---
Jan 5 - Jason Charles Miller(Ushio Kurosaki, producer)'s Birthday



"I need to improve myself. I must become someone I can be proud of. I can't afford to put things like love and affection first."

- Kyoko to Sho about her feelings for Ren

The Skip Beat! Wiki is not in anyway affiliated with the author nor the publishing company of the Skip Beat! (スキップ・ビート!) series.
Ad blocker interference detected!
Wikia is a free-to-use site that makes money from advertising. We have a modified experience for viewers using ad blockers

Wikia is not accessible if you've made further modifications. Remove the custom ad blocker rule(s) and the page will load as expected.